Volvo Auto Service & Parts Center in Nazareth, PA
In 1927 Volvo started making cars because they believed nobody else was making them strong enough or safe enough for Swedish roads. Just nine years later, in 1936 Brown-Daub started selling, servicing and repairing cars in Nazareth with a commitment to customer satisfaction, family and community. For over 81 years, Brown-Daub has maintained that philosophy.
People are at the heart of everything Volvo does; People are at the heart of everything Brown-Daub does. We realize you can choose a myriad of places to service and maintain your Volvo, so why choose Brown-Daub? Simply put, for over 81 years our team members strive to carry out Volvo's commitment to people; to you. You matter.
We are dedicated to delivering outstanding Volvo auto service and repair, keeping in mind that your time and resources are precious. Our goal is to exceed your expectations each and every visit with Volvo trained auto technicians, utilizing advanced diagnostic tools with Volvo specific equipment. We have Expert Level Technicians ready to take care of your Volvo. Schedule an appointment today and let us show you the Brown-Daub way!
Tow for Life
We've got you covered. Even after your warranty has expired, your vehicle is still eligible for Tow for Life. With no cost, we will arrange to have your car towed to the nearest authorized Volvo retailer within a 25-mile radius.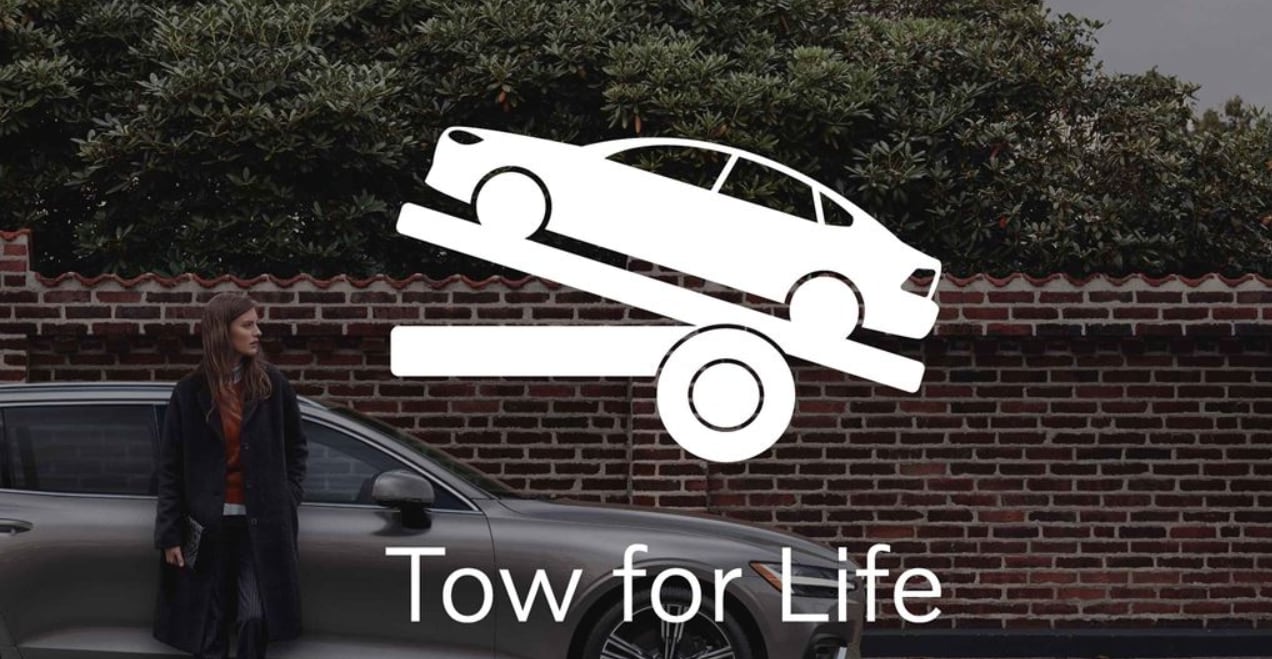 Genuine Volvo Parts & Accessories
When you bought your Volvo XC60, S90, S60, XC90, or V60, you bought it because it's a Volvo vehicle, and Volvo is known for integrity and longevity, so it only makes sense that you would want to maintain the material integrity of your vehicle by choosing only Genuine Volvo replacement parts and accessories. By choosing our dealership for service, repair, and replacement parts, you're not just choosing to keep your Volvo whole, you're choosing the superior knowledge and craftsmanship of Volvo-trained technicians to advise you on your part selection and perform the installation.
Volvo Tire Advantage Program
It's hard to beat the value of our Volvo Tire Advantage Program; when you purchase any Volvo-recommended tires, you'll receive a complimentary 24-month Road Hazard Tire Protection guarantee. We stand by our tires and our work, and if you have any questions, our team is happy to field them for you. Give us a call or stop in to speak to our of our professionally trained Volvo technicians about your tires today!
Volvo Parts & Service Specials
You work hard for your money, so check out some of these parts and service specials to help you keep more of it, even when you're getting services and parts you already need! You could save on tires, labor, wiper blades, filters, and more. It doesn't hurt to check, and we like to change things up pretty regularly, so go ahead and check out our service & parts specials to see what you could save on.
Volvo Lifetime Parts & Labor Warranty*
When you buy a Volvo, you're making a smart investment, not only of money, but also of time. We want to honor both, and that's why we offer a lifetime warranty on Volvo replacement parts and labor*. You pay once, then you never pay again, even if you need another replacement.
*Excludes consumable parts due to normal wear. See dealer for details. Nontransferable.